Our Valuable Team Members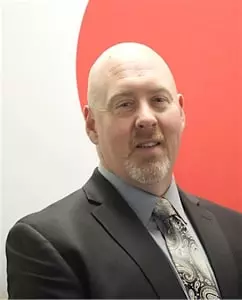 Dennis Kanupp
Vice President of Operations
Over 25 years of Operations, Quality Assurance and Process/Product Development. Successful in increasing company revenues and profit margins through collaborative efforts with internal and external customers. Effective in establishing and achieving measurable business objectives through proactive process /system improvements.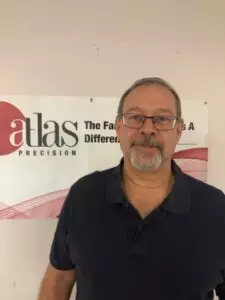 Frank Moyer
Quality Manager
Over 25 years in manufacturing, including electrical distribution equipment, automotive turbos, and injection molding. He has worked at Atlas for 12 years and directly with the quality department for the past 5 years.
Frank's experience in quality assurance serving our customers' needs includes achieving registration to quality system standards, PPAP submissions, 8D analysis, APQP, and development of standard operating procedures and work instructions.
As Quality Manger He looks forward in supporting our customers and improving our Quality system .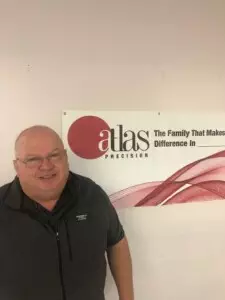 Chuck Nicholson
Business Development Manager
Coming to Atlas with over 30 years of experience in the injection molding industry. He has some hands on experience with injection molding and he will do his best to help you as you go from quote to tool build to production.
He started out in the high speed packaging industry making containers from 4 ounce to 5 gallon buckets.
Multicavity, stack molds and hot runner technology along with full color process printing were the main areas of focus. Continuing in a similar area Chuck moved into molding refuse containers from 32 to 95 gallons and ultimately 2 cubic yard injection molded dumpsters. Process Engineering, Tooling Development and Gas Assisted Injection molding were areas of specialty in machines up to 7,000 ton. Next was a stint in automotive making interior trims for the BMW z3 roadster in a new plant in South Carolina. Painting, vacuum forming and assembly of automotive interiors were the main focus. He managed a captive molding operation for a large textiles company making shuttle bobbins, cones, and tube spools for packaging thread and yarn along with replacement parts for textiles machinery. He moved into custom molding, managing operations at a facility making a variety of products from drinking cups to swimming pool parts to industrial valves and electrical switch gear components. Spin welding, sonic welding pad printing, silk screen printing and finish machining of plastic parts were the value added for the facility. Eventually Chuck moved into Sales and found the real joy of his career. Taking this accumulated knowledge and using it to help customers work through issues and find solutions and technologies to get projects into production makes the days fly by at Atlas Precision. If you have a project that you would like to discuss, reach out to Atlas and give us the opportunity to see if we can help.