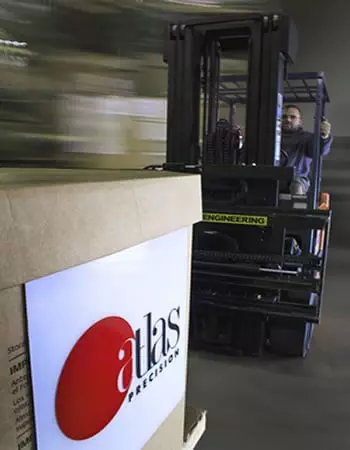 Atlas Mold, Inc. was established to design and build molds in April of 1979 by its current President and Chief Executive Officer, Johann W. Hofschuster in Arden, North Carolina.
In 1988, we expanded our operations to include a new venture, Atlas Precision Plastics, Inc.  This allowed us to incorporate custom injection molding of high-quality precision plastic parts.  The first injection molding machines were installed in 1989.
In 1994, Atlas Precision Plastics became known as Atlas Precision, Inc. and in August 2006, we combined Atlas Mold, our tooling division and Atlas Precision, our injection mold division under one roof.
Atlas Precision Tooling Division, Inc. provides craftsmanship and expertise, which we have developed and refined over the past 25 years to design and construct tooling to optimize maintenance and ease of assembly and disassembly even for the most complex multi-cavity tooling.  We understand and design for optimal heat exchange in all of our tooling. Our tools are carefully designed for the proper management of base and component thermal expansion. We use both internal and external water manifolds and we design with set-up personnel in mind. Atlas Precision has developed a solid reputation with our customers in the Southeast for long-running, low-maintenance and easy-to-set-up tooling.
As an ISO 9001-2015 certified company, Atlas Precision Plastics continually works to improve our processes to support the demands of our clients.  We specialize in high-volume, tight-tolerance processes, as well as complex injection molding projects such as core pulls, unscrewing molds, over molding, and hot-runner systems.
From drawing and designing the products, to packaging and shipping the products, we are a one-stop shop for all your plastic injection molding.