Injection Molding Products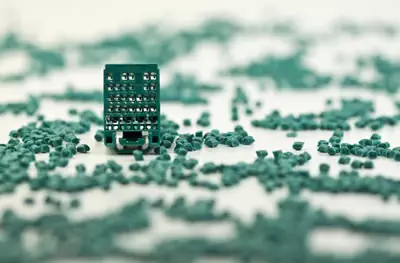 Atlas Precision's line of injection molding products provides the highest standards of quality, cost, and delivery every time. Realizing that our performance is vital to our customer's success, our goal is to be the industry's benchmark through continuous improvement. Our business activities will enhance the quality of life for our employees and community. We will be pleased to quote custom machining of precision components in any quantity. We have full CNC Milling, CNC wire EDM, and sinker EDM capabilities with the capacity to handle production machining of high-precision components.  Our facilities feature a separate temperature-controlled inspection department which is equipped with a Brown and Sharp CMM and OGP Vision System Inspection Equipment. We have a full line of microscopes and precision hand measuring equipment, including suburban master view comparator. If your current tooling is starting to wear and tear, our facilities are fully capable of repairing and refurbishing any injection mold tooling. We also troubleshoot, repair/refurbish hot runner equipped tools.
Atlas Precision can evaluate your project for competitive rates; we are able to run in-house tooling built from other suppliers as well.  If you have existing tooling, but have issues with quality, delivery, or price, we can be a service to you.
More Products and Services
Atlas Precision Plastics offers a variety of products and services.  We can assist you from product design to mold flow and packaging.