Terms & Conditions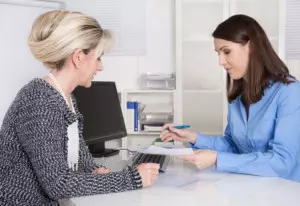 Quotations
A quotation or "quote" is valid for a period of 30 days from the date quoted, unless Atlas Precision informs a customer in writing within this period, but prior to placing an order, that the quote is void. If the quote is voided, Atlas Precision reserves the right to issue a revised quote or decline to quote.  Any change in resin pricing or associated purchased components will result in a new quote submission and will become effective immediately.   Part pricing will be recalculated if production levels drop below quoted Estimated Annual Usage (EAU). Orders for Left/Right parts in family tools must be purchased in equal quantities.  Charges for Prototype parts are not included and will be quoted separately.  It is the responsibility of the customer to alert Atlas Precision to all design changes that have been made after the quoted design state. Acceptance of an order without such notification does not prevent Atlas Precision from changing the price for the order. It is at Atlas Precision's discretion whether to accept, re-quote or decline an order with design changes. If Atlas Precision deems necessary, the original quote will be voided and Atlas Precision will issue a new quote for the revised part design, or will decline to quote. Any feature such as inserted features, over-molding, texturing, text, etc., or material not clearly identified in the customer's request for quote, and not specifically stated on the quote, is not included in the quoted price. Furthermore, a part may be quoted with the assumption that design flaws that are not conducive to injection molding will be corrected prior to mold design. If moldability flaw(s) are present and identified during any time of processing the order, the customer will be informed. If the customer agrees, the design changes will be made, otherwise the order will be as is. Atlas Precision will provide design change recommendations when the customer design is not conducive to industry standard and/or Atlas Precision molding techniques. All quotes are FOB Arden, North Carolina. All shipping costs will be paid by the customer and are not included in the quote. Atlas Precision will quote estimated shipping cost upon request.  The tooling and part quote is based on the part size and weight listed in the quote. The customer is responsible for verification of the parts listed in the quote conforming with the customer's part design.  If a custom resin requires a minimum purchase that does not meet the production demand, the customer will be billed for any unused resin and will be subject to warehouse and handling fees.
Part Performance
The technical performance of parts and materials is the responsibility of the customer, which assumes all liabilities associated with the use of the parts. The customer is responsible for all testing and approval prior to their use of the parts. Design characteristics which are deemed by Atlas Precision to be the cause of post-molding part distortion, warp or sink are the responsibility of the customer to correct through part design.
Part Use & Destination
The customer is responsible for complying with all applicable U.S. laws or laws of whichever country and/or locality said parts are associated with the direct or indirect use of the part(s) and the ultimate destination. The customer also certifies that the 3D CAD data being submitted to Atlas Precision WILL NOT produce products that violate United States firearms laws, ITAR, EAR or laws of any other international governments. Atlas Precision cannot be held responsible or liable for violations of United States firearms laws or laws of any other international governments that are the result of the manufacturing, delivery or use of any product that was a provided design by the customer.
Tooling
All tooling is based on the customer-supplied 3D CAD data which supersedes any conflict with 2D dimensional or geometric data. Full dimensional layouts, PPAP, Dimensional services, CMM reports, or a higher number of samples will be quoted as needed. All tooling associated with producing the desired parts not built for export remains the property of the customer until discarded. Atlas Precision will maintain and store the customer's tooling at no cost for a period of 18 months of inactivity. After 18 months of inactivity, the mold(s) will be discarded via written notice unless the customer initiates financial arrangements with Atlas Precision within 30 days of receipt of notice to protect and store the mold beyond the 18-month period of inactivity. All tooling will only be used to make parts for the original customer or their authorized associate during the period.  Unless otherwise noted in writing, tool repair and maintenance are the customers responsibility.
Part Design Iterations
Atlas Precision will modify tooling to support design changes at a quoted rate. Atlas Precision reserves the right to determine the suitability of the mold modification vs. making a new mold. A set-up fee, based on the injection machine size required, is applied for each part run or tool sampling resulting from a customer-driven design change to the mold. Changing or adding plastic resins or colors results in additional trialing and approval samples for which the customer will be quoted. Each color change during a parts run will incur a fee.
Warranties
Atlas Precision assumes no responsibility or liability for the design or designs of the products that are the result of this transaction. All designs are a result of the customer providing 3D CAD designs to Atlas Precision for production of the customer's goods whether they are customer-designed or a customer-approved design the customer had commissioned a third party to produce.  All parts shipped without PPAP at the customer's request will be considered samples and not deemed production ready nor will Atlas be held responsible for functionality of the part.  Production orders will not be processed and shipped until PPAP is complete and approved.
The customer will not hold Atlas Precision responsible or liable for materials selected by the customer for production by Atlas Precision. Although Atlas Precision's representatives may make recommendations as to which materials may be the better choice for production of a customer's goods, Atlas Precision and/or its representatives will not express, imply or choose what materials are to be used in production of the customer's goods; the choosing of said materials is solely the responsibility of the customer for their goods. The customer is responsible for their own due diligence and research as to which materials and designs for their goods is best to comply with government regulations regarding health and safety, CE, FCC, FDA, FMCSA, ISO, NSF, UL, and USP requirements, strength, durability and/or flexibility, or other regulations either not mentioned or implied in the present or future. This also includes specialized materials purchased by Atlas Precision at the customer's request as well as specialized materials provided to Atlas Precision by the customer for use in the customer's goods.
Delivery, Risk of Loss, and Force Majeure
Atlas Precision shall not be held responsible or liable for diverse conditions which prevent compliance with delivery of products to customers. Furthermore, Atlas Precision cannot be held liable for delays in delivery or damages that occur in transit or for failure to give notice regarding delivery delays. Atlas Precision strives to keep customers apprised of delays if in the event that they occur. Delays are not reason or grounds for cancellation. Delivery transpires Ex Works upon the shipping date, and the risk of loss and title transfer to the customer upon moment of release of the shipment from Atlas Precision to shipping service.
Confidentiality/Privacy
Atlas Precision maintains its customers' confidential information with the utmost care and we are diligently committed to maintaining submitted information confidential whether it be personal/company information, CAD files, quotes or orders. Additionally, it is understood by our employees that files and information submitted to Atlas Precision are to be kept confidential as said files and information could contain proprietary information and/or intellectual property. Furthermore, Atlas Precision agrees not to share your confidential information or confidential uploaded files with any individual or corporate entity outside of Atlas Precision and its licensed partnerships. At the customer's written request, Atlas Precision will delete or erase all electronic data (CAD files) from its computer systems unless it is electronically archived and/or backed up data that cannot be accessed through normal means. All printed and electronic documents that pertain to the customer's confidential and/or proprietary information shall also be destroyed upon the customer's written request unless the aforementioned electronic data cannot be readily accessible. Atlas Precision will provide confirmation to the customer that all electronic data and paper documents have been destroyed and/or erased.
If or When We Need to Share Your Information, This Is How and Why
We may share your information with:
Service providers under contract who help with parts of our business operations, such as marketing, fraud prevention, bill collection, and technology services.
Other third parties with your consent or direction to do so.
We may share information about you if necessary to comply with laws or regulations or in response to a valid subpoena, order, or government request, or to protect the rights of Atlas Precision or others.
We retain the data customers upload to us for purposes of using that data for the customer's purposes only. This means for building injection molding tools and parts. This data is not shared with anyone except our manufacturing partners in the event Atlas Precision utilizes said partners for manufacturing of said tooling or parts only. Nondisclosure agreements are taken very seriously and no tooling or parts information is ever shared with anyone outside the scope of our company.
Atlas Precision uses reasonable and appropriate security measures e.g.:  maintaining physical, electronic and procedural safeguards in compliance with applicable security requirements, including US federal and state regulations. We use computer safeguards e.g.: firewalls and data encryption. We secure physical access controls to our buildings and files; and we authorize access to personal information only for those employees who require it to fulfill their job responsibilities.