Atlas Precision Plastics
A full-service, plastic injection molder with full in-house design and tool building capability, serving the healthcare, automotive, telecommunications, industrial, and electrical markets. 

We promote sustainability efforts, providing for a low-carbon footprint

.  We also are now offering

prototyping

via 3-D printing. 
Since 1979, Atlas Precision Plastics has been committed to providing high-quality, cost-effective, plastic injection molding products to our customers in a timely manner with some of the most advanced technology.
Atlas Precision is a full-service plastic injection molding company servicing the healthcare, automotive, telecommunications, industrial and electrical markets.  Our specialty is designing and building precision injection mold tooling for electronics, electrical connectors, medical devices, packaging and healthcare single-use products.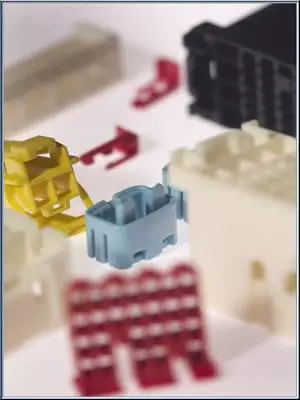 Atlas Precision Plastics assists you from product design and material selection (polymer) through prototype development of and mold design to mold flow and packaging.  We are here to meet your needs with our state-of-the-art equipment, knowledgeable staff and superior customer service.  Based in Western North Carolina, many of our customers come from all over the southeast in areas like upstate South Carolina, WNC, north Georgia, and east Tennessee, however we do provide all of our services as far as Wisconsin, California, Puerto Rico, Mexico, China, and other global customers.